The Institute of Arthritis Research has over 30 years of experience conducting clinical trials in various Auto immune diseases. We strive to provide accurate and clean data for the studies conducted at our facility. At the Institute of Arthritis Research, we handle each Trial with professionalism, integrity and dedication.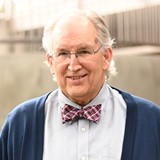 ABOUT DR. SCOVILLE
Craig D. Scoville, MD, PhD completed his combined degree programs at the University of Rochester, Rochester, NY in 1982. He completed his Internal Medicine residency at the University of Washington, Seattle, WA in 1985, and then completed his fellowship in Rheumatology at the University of California, Los Angeles (UCLA) in 1987. He has been practicing Rheumatology in Idaho Falls since 1987.
Dr. Scoville has conducted over 150 sponsor initiated clinical research trials. He is the director of the Institute of Arthritis Research which has historically done many clinical research trials but also has been involved in basic research work concerning the immunology of pregnancy, sepsis, and arthritis. He and his wife (deceased 2021) have eleven children and 27 grandchildren. He enjoys visiting his children and grandchildren, taking long walks, playing the piano, writing stories, and reading good books, and eating chocolate chip cookies. He is very grateful for the opportunity to serve the people of southeastern Idaho who need help in diagnosing and treating various rheumatologic diseases. He is also very grateful for the wonderful staff of the Idaho Falls Arthritis Clinic (Affiliate of Mt View Hospital) and the opportunity to work with such a fine group of health care workers. He hopes that those who come to the clinic will have an enriching experience and will find that the clinic makes a difference for the better in their lives. Thank you to all those who have been and those yet to become patients of this Clinic.
WHY CHOOSE US?

EXPERIENCED
Over 30 years of providing pediatric, adolescent, and adult rheumatology services in Southeastern Idaho.

TRUSTWORTHY
The most trusted and visited arthritis clinic in Idaho Falls.

PREPARED
In-house medical treatment and equipment for modern and reliable testing, analysis, and private evaluations.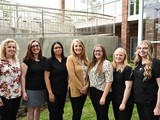 WE WANT TO MAKE YOUR QUALITY OF LIFE BETTER.
CALL TODAY TO SCHEDULE AN APPOINTMENT.